Summer weather is often hot and quite uncomfortable, so choosing a perfect wedding venue and avoiding hot weather will be extremely necessary. Let's consult with Bliss on ways to choose the perfect Ho Chi Minh City wedding venue for your Vietnam wedding ceremony!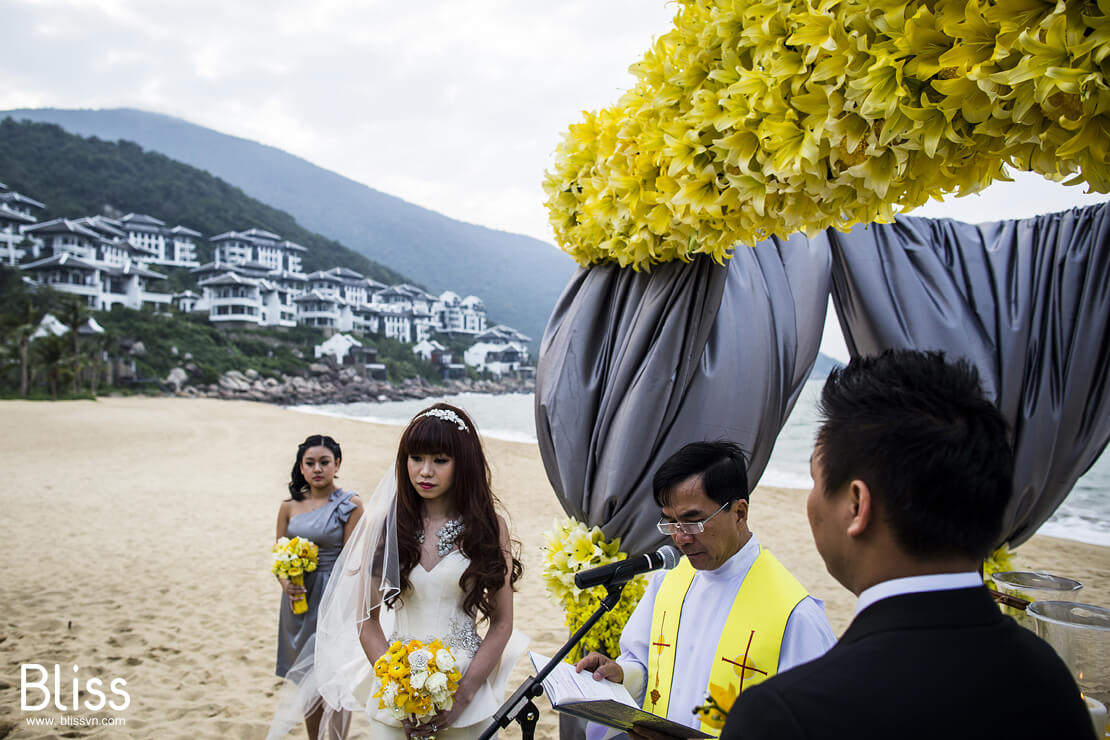 Choose a wedding venue for the summer
A cool wedding party space on a summer day will be an ideal and most perfect choice. If you choose to hold your wedding reception in the indoor wedding hall, you should pay attention to the air conditioning or increase the number of cool fans to ensure that the guests attending are not uncomfortable because of the hot weather.
Besides, choosing an outdoor wedding venue with an airy and windy space is also a good idea for you. Couples can also consider venues such as on the beach, in a garden house and terrace of a building, or an elevated ba, and more. However, if you are deciding to hold a wedding. Outdoors, you should also choose a pick-up time when the sun is no longer harsh to avoid the uncomfortable heat.
Choosing the main color tone for the wedding is an important factor contributing to creating the space for your wedding. Couples should choose colors that bring freshness and lightness to the wedding such as white or cool blue. These colors will make your wedding more fresh and gentle under the summer sun.
Bliss - The Best Wedding & Event planner in HCM will give you the best support! Please contact us.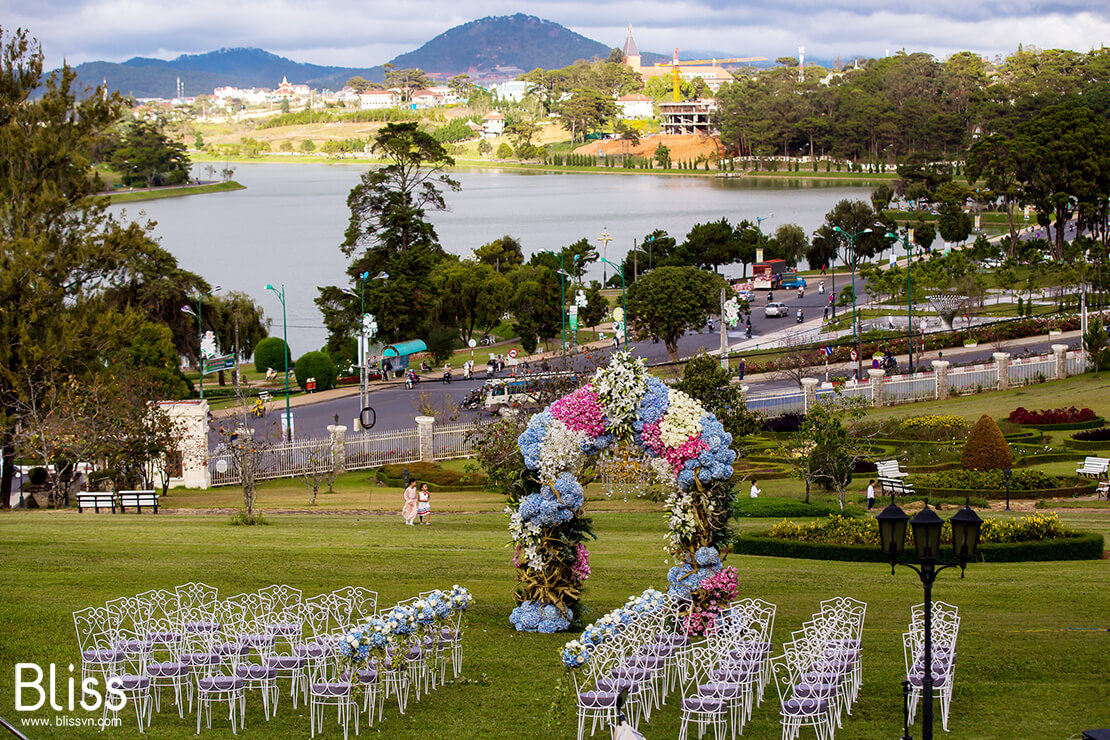 Selection of impressive and unique decorative details
- Flowers: Summer is the season for flowers to bloom so you will have a lot of options for your favorite flowers. Couples should choose flowers that last long and are hard to be crushed by the wind if they hold an outdoor wedding.
- Fruits: Couples can display colorful fruits in large glass jars, crystal vases. Besides, you can use both flowers and fruits to increase the vibrancy of the party table.
- Accessories: Accessories such as ribbons or silk ribbons will help the wedding become more romantic and soft.
- Menu: It's hot in the summer, so couples need to choose a menu that is most suitable and have a way to preserve things so that the food is always fresh. In addition to the main dishes, you also need to choose more vegetable salads that will help the guests feel more delicious in the hot summer weather. You can also choose cool drinks such as ice cream or cocktails or juices…
- Bride's outfit and makeup: With the hot summer weather, you should choose clothes with soft, light, and sweat-absorbent fabrics to easily move to reduce the discomfort of the weather. At the same time also choose a simple way to make up, natural and choose cosmetics that do not drift.
++ Please consult with us: the best wedding destination in Vietnam
Bliss
Address: 10th Floor, Robot Building 308 Dien Bien Phu, District 3, City. Ho Chi Minh City.
Phone: +84 901 332 552 - +84 28 666 07 555