Da Lat is an ideal place for couples who intend to hold an destination wedding party. With a poetic and romantic space as well as a cool and fresh atmosphere, let's Biss - an Wedding planner in Da Lat to create the best moments for the big day with the idea of ​​​​outside parties.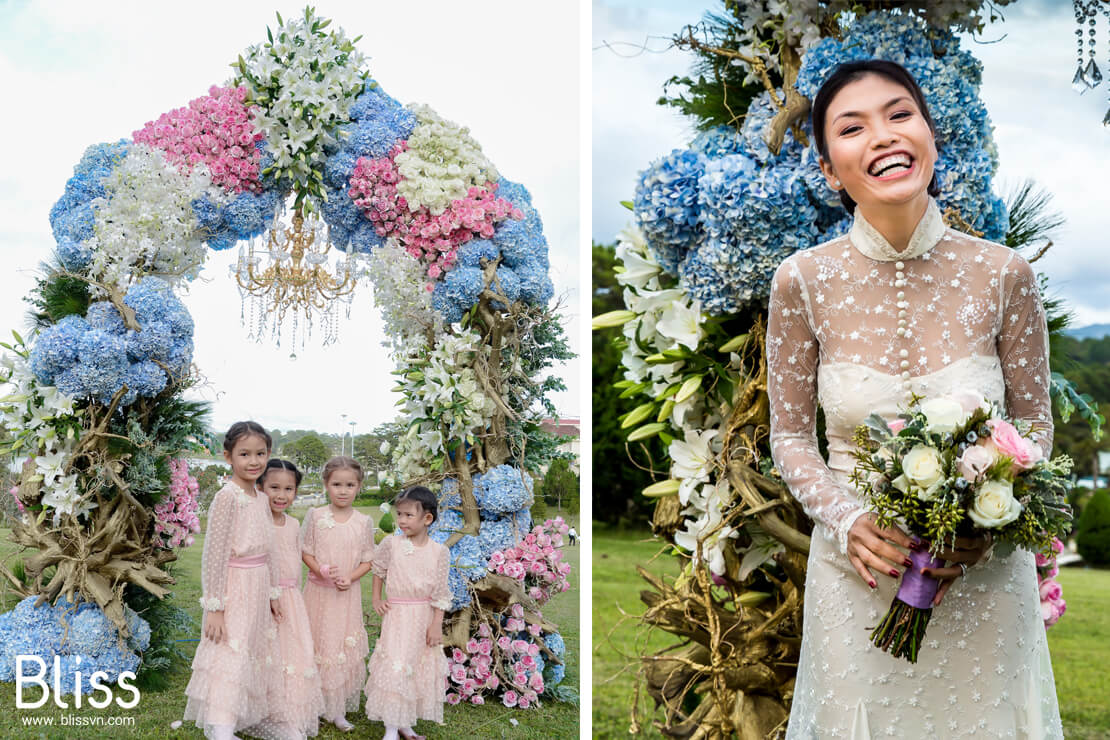 Why should you hold an destination wedding in Da Lat?
Da Lat is a romantic city famous for its charming scenery and cool air. Choosing to hold a wedding in Da Lat gives you a new feeling for an destination wedding party full of poetic features.
Besides, Da Lat also has many beautiful resorts for choosing a wedding venue such as:
+ Ana Mandara Dalat Resort is in the form of a separate villa and can hold a wedding party in a romantic garden space.
+ Dalat Edensee or Binh An Village: These two resorts are located in the Tuyen Lam Lake area, far from the city center but beautiful space.
+ Dalat Palace: has an indoor and outdoor lobby, suitable for those who love the simplicity and very reasonable rent
You may be interested in wedding design in Vietnam
Bliss – the unique and impressive destination wedding planner in Da Lat
The destination wedding reception is one of the most unique and impressive types of high-class wedding organizations today. For planning an destination wedding in Da Lat, you need unique ideas and the support of a reputable and quality service unit to ensure unexpected success for the big day.
If you are planning to hold an destination wedding in Da Lat for your wedding day, please contact Bliss immediately. We are the leading prestigious and professional destination wedding party organization and decoration unit. With the Vietnam destination wedding, Bliss has brought success to many couples with the most wonderful spaces and moments.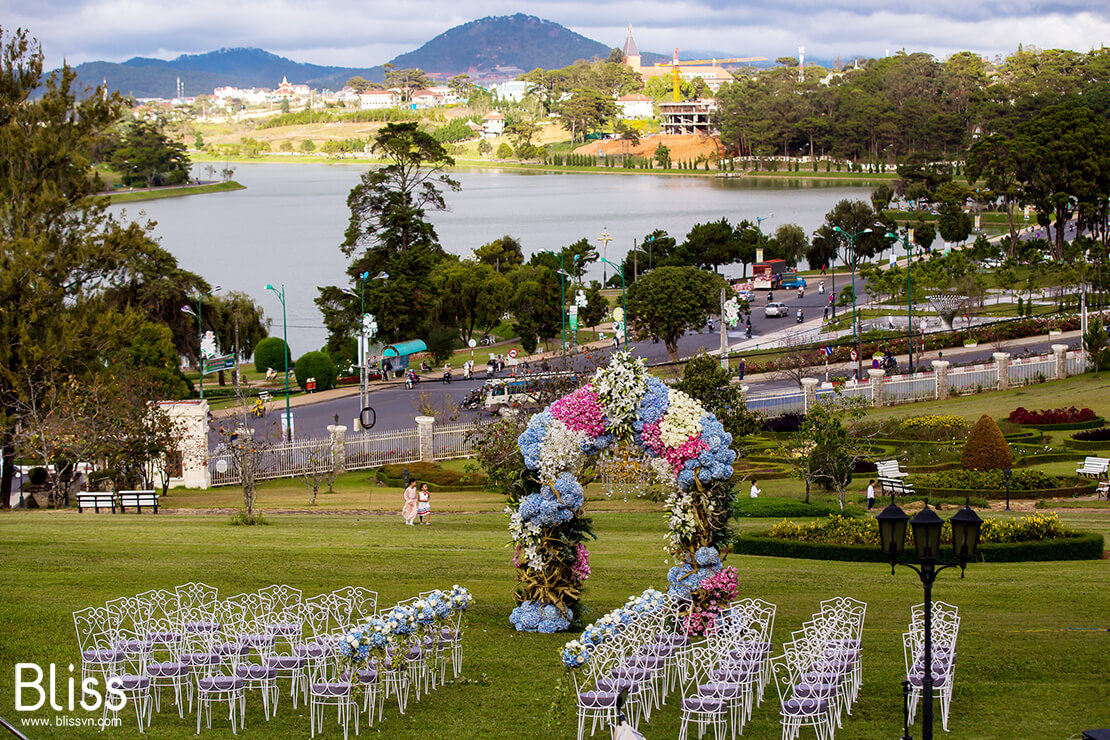 Let Bliss and you keep the wonderful moments of your wedding day in the romantic city of Da Lat.
For the fastest advice, please contact the following information:
10th Floor, Robot Tower, 308 Dien Bien Phu, District 3, Ho Chi Minh City
Hotline: 0901 332 552 – 028 666 07 555